Xuchang Youjia Food Products Development Co., Ltd. is located in the south section of Wenxing Road, Jian 'an District, Xuchang City, Henan province, close to national Road 107, the geographical position is superior, the traffic is accessible in all directions. The company was established in March 2013, covering an area of more than 300 mu. The total investment is 60 million yuan and the building area is 8000 square meters. Company is building hundreds of food grade purification production workshop, the latest introduction of food processing and packaging machine, automatic microwave baking equipment at low temperature, superfine grinding equipment, automatic filling machine, automatic powder filling particles, and a batch of advanced equipment, build a high standard of food production environment, in the domestic leading level in the industry, and the company from the initial grain packing production line, After 8 years of development to the present, the new automatic cereal powder production line, flower and fruit tea packaging line, roasted food and nut products packaging line, fruit products packaging line, product categories have reached hundreds of.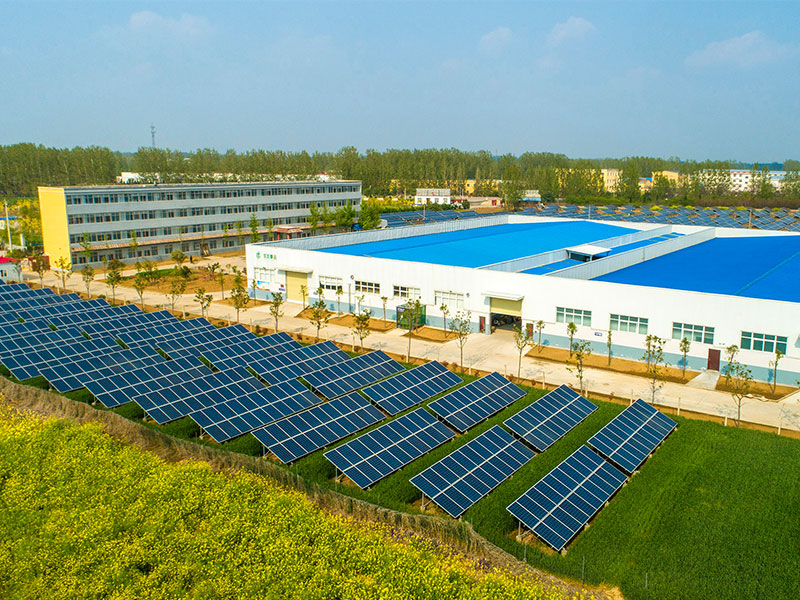 The company starts from the most basic grain needed for people's livelihood. Grain mainly refers to coarse grains, which are very rich in plant fibers. Eating some grain in appropriate amount can effectively promote intestinal peristalsis, accelerate the elimination of waste in the body, and effectively reduce blood pressure and blood lipid. Around the consumer on food safety, convenience, nutrition, diet needs, vigorously implement the "food + health" action, with the health concept of "medicine food homology" product development, joint excellent scientific research institution and henan academy of agricultural sciences' external scientific research strength, combined with the optimal and grain product internal expert team, composed of joint laboratory and technology center, We have successively launched the combination of medicine and food porridge, ready-to-eat cereal powder and other products, strict Raw Material control and standard purification workshop, so that consumers can eat more safe, convenient, nutritious and healthy products.
Since its establishment, the company has been adhering to the principle of sustainable development, adhering to the priority of ecology, development in the protection, protection in the development, and actively promoting the principle of environmental protection, high efficiency and energy saving, so as to pay equal attention to economic benefits, social benefits and ecological benefits. Adhere to the principle of high efficiency agriculture, from food processing products to deep processing, high added value transformation, the construction of high efficiency ecological agriculture with industrial development, farmers get rich and regional economic development, promote agriculture to become a regional development advantage industry.
The company adopts the operation mechanism of "company + base + purchase by order + help" to drive the income of farmers. Driven by leading enterprises, farmers' planting enthusiasm is improved, their income is increased, the ability of agricultural self-development is enhanced, and the stable development of related industries of agricultural industrialization is driven.
Xuchang Youjia Food Product Development Co., Ltd. is an excellent enterprise to bring poverty in Shizhuang Village, Guanchi Town and even the whole Jian 'an District. The district committee's main leaders have visited and guided the enterprise for many times, and Youjia grain enterprise has made great contributions to poverty alleviation and beautiful rural construction in Shizhuang Village, Guanchi Town. Xuchang Youjia Food and Agriculture Product Development Co., Ltd. provided jobs for villagers in Nanshi Village, Guanchi Town, led 6 poor households out of poverty, and directly helped 9 households.
The company is currently in alibaba, Tmall, JD.com, Pinduoduo, wechat Mini program mall and other Internet platforms. In 2018, the sales volume reached more than 30 million yuan, and in 2019, the sales volume reached more than 90 million yuan. The company obtained the import and export qualification in July 2017. In 2018, the company represented the leading agricultural enterprises in Xuchang city to participate in the Thailand International Agricultural Exchange Conference, communicated and cooperated with multinational agricultural and e-commerce enterprises, and set the record of the first black rice export in Henan Province. The company's grain products have been exported to Los Angeles, Sydney, Canada, Malaysia, Brisbane, Algeria and other countries, the annual export volume accounts for 20% of the total sales. The company has passed ISO22000 quality management system certification and Alibaba in-depth factory inspection certification, and has built a real-time, accurate and centralized "full traceability" supply chain management system.
Since its inception, It has won the honor of "Provincial Key Leading enterprise of Agricultural Industrialization", "Demonstration Enterprise of Food Production", "Demonstration Enterprise of establishment of safe consumption in Jian 'an District", "Warden quality prize", "top ten new agricultural management main body" "food safety responsibility of outstanding enterprise", "social poverty alleviation love enterprise", "general officer pond town with poor base", "door dad mom" brand black sesame black walnut powder was named the 21st session of China's agricultural product processing industry investment &trade symposium "quality product" and other honorary titles.
After years of cultivation, the company has always focused on dietary health natural food, adhering to the "integrity, pragmatic, professional and innovative" spirit of enterprise, adhere to the "market first, quality first, customer first" business philosophy, and always maintain the "to the consumer to provide safe, convenient and natural food nutrition, health, fashion" sense of responsibility and mission.
At the celebration of the 95th anniversary of the founding of the Communist Party of China, General Secretary Xi Jinping once said, "As we move forward, we must not forget the road we have traveled. No matter how far we go and how splendid our future may be, we should never forget the past and why we set out." All colleagues of Xuchangyoujia Food Product Development Co., Ltd. will "stay true to the original aspiration and keep in mind the mission", hoping to encourage more people to enjoy the gifts of nature, and at the same time, to feed nature, and jointly promote the harmonious coexistence between human and nature.