Product Description
Ganoderma Lucidum Reishi Extract Plant Extract
What Is Ganoderma Lucidum?
Ganoderma lucidum, Reishi Extract. It is the dried fruiting body of the Polyporaceae fungus Ganoderma lucidum (Leyss. ex Fr.) Karst. or Ganoderma sinense Zhao, Xu et Zhang. It has the effect of tonifying qi and calming the nerves, relieving cough and relieving asthma. Indications for restlessness, insomnia, palpitations, cough and asthma, excessive phlegm, asthenia syndrome, etc.
Functions and Benefits of Reishi Extract
1. Restlessness, insomnia, palpitation: This taste is sweet and neutral, enters the heart meridian, can replenish blood, benefit heart qi, and reassure the mind, so it can be used to treat uneasiness, insomnia, palpitation, dreams, etc. Forgetfulness, tiredness, lack of appetite, etc.
2. Cough and asthma and excessive phlegm: This taste is sweet and can nourish, the nature is flat and warm, enters the lung meridian, nourishes the lung qi, warms the lung and resolves phlegm, relieves cough and relieves asthma, often treats phlegm-drinking syndrome, sees cold cough, excessive phlegm and asthma It is especially effective for phlegm-dampness type or deficiency-cold type.
3. Constipation syndrome: This product has the effect of nourishing qi and blood, so it can often be used to treat symptoms of consumptive exhaustion, shortness of breath, lack of appetite, cold hands and feet, or irritability and dry mouth.
Chinese herbal medicine is one of the most important sources of plant extracts.



Reishi Mushroom Extract Details


Product Name: Reishi Mushroom Extract

Herb Source: Ganoderma lucidum(Leyss.ex Fr.) Karst

Major Components: Polysaccarides

Appearance: Brown powder

Specifications: 5:1, 10:1, 10%

Assay Method: UV/TLC




Benefits of Reishi Mushroom Extract

1. Anticancer activity
Cancer studies in animals (e.g., rat connective tissue cancer models) have shown a 50% rate of tumor decline after treatment with ganoderma lucidum extract. Ganoderma extract is used by some surgeons in Japan to treat cancer patients and has been noted for its significant anti-tumor and immune-stimulating effects in many cases. Polysaccharides isolated from reishi and other medicinal mushrooms have been patented in Japan for use as immune modulators in cancer treatment. It is used in combination with chemical or radiation therapy and has shown an ability to reduce side effects and improve therapeutic effects, and is used to promote disease recovery.
2. Improved immune system :(bronchitis, asthma, nasal allergies, herpes and HIV infections)
Ganoderma lucidum extract regulates numerous components of the immune system, some of which are thought to have significant anti-tumor properties.
Under laboratory conditions, a variety of ganoderma lucidum acid and polysaccharide in ganoderma extract shows that can be used as active anti-hiv material,, and demonstrate in a conservative doses reduce viral replication to 50% of capacity, and other Oriental herbal blend, ganoderma lucidum is used for the aids-related syndrome, the treatment of AIDS, and to separate or + mixed with other materials for the treatment of chronic fatigue syndrome.
3. Cardiovascular health :(high blood pressure and reduced platelet aggregation)
Two controlled human trials showed that ganoderma extract reduced hypertension to a significant degree (systolic and dilatation), even in patients who had not previously responded to known antihypertensive drugs. Animal studies have shown that ganoderma extract lowers blood pressure through central inhibition of sympathetic activity, although this effect rarely slows the heart rate or leads to sedative effects. In laboratory Settings, ganoderma lucidum extract has a mild to moderate effect of less platelet accumulation, which may help reduce the risk of cardiovascular disease in the future. It has also been shown to increase endurance, blood flow to the brain and improve cellular oxygenation. Similarly, it contributes to energy synthesis at the cellular level, may improve cardiovascular health and has been used in some cultures to improve memory and intelligence, including successfully in studies of Alzheimer's disease patients.
4. Liver protective effect (liver protective characteristics)
Ganoderma lucidum is prescribed in China for the treatment of chronic and acute hepatitis. A variety of polysaccharides from Ganoderma lucidum have strong anti-hepatotoxin properties. They have been shown to protect liver from chemically induced injury in laboratory environment, including carbon tetrachloride, a highly toxic and lethal substance.
5. Support your nervous system
Reishi has traditionally been recommended by Chinese and Japanese herbalists for insomnia due to its "sleep enhancer". Long-term use leads to a significant boost in slow-wave sleep. Ganoderma lucidum is prescribed in China for a number of psychiatric and neurological problems, including muscle disorders, loss of appetite and weakness after long-term illness.
6. Anti-allergy/anti-inflammatory effects
The anti-inflammatory properties of Ganoderma lucidum may be due in part to its free-radical scavenging ability. Ganoderma extract significantly increases the ability of the blood to scavenge free radicals, especially against significantly harmful hydroxyl radicals. The hydroxyl radical scavenging ability of ganoderma lucidum is so strong that its scavenging effect persists after the extract has been absorbed and metabolized.
7. Anti-aging
The Ancient Chinese medical classic Shennong Bencao Sutra records that ganoderma lucidum can effectively enhance life energy (qi), increase thinking ability and prevent forgetfulness. It can restore the body and intelligence, delay aging and enable people to prolong life.

Applications of Ganoderma Lucidum Extract
1. Ganoderma lucidum extract can be used in pharmaceutical field as raw materials.
2. Reishi mushroom extract can be used in health care products field as Raw Material.
3. Reishi mushroom extract can be used in food and beverage fields.
4. Ganoderma lucidum extract can be used in cosmetic field.
Package & Storage
1. 1-5kg with double plastic container inside/aluminum foil bag outside. 10kg with double plastic container inside/carton outside. 25kg with double plastic container inside/fiber drum outside or it is at your option.
2. Stored in a cool & dry well-closed container, keep away from moisture and strong light/heat.
3. Shelf Life: Two years under well storage situation.

Transport & Payment
1. Small package sent by EMS, UPS, FedEx, DHL, etc.

2. Cargo sent by Air or By Sea is all available.

3. Payment available for Western Union, T/T, Paypal, etc.
Our Advantages
1. Plant extraction manufactory with factory covers an area of 35000 square maters.
2. Meet your special demand of product specification and demands on capsules, softgels, tablets and powder blendings.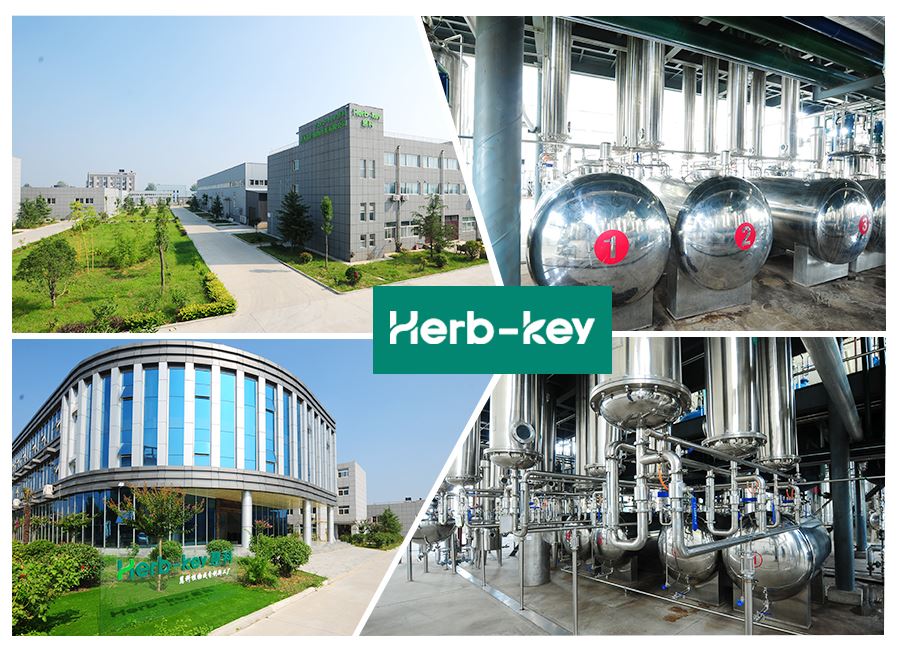 3. Certificates: ISO9001, Kosher, Halal, ISO9001, HACCP, QS, NOP and Chinese Health Food GMP, etc.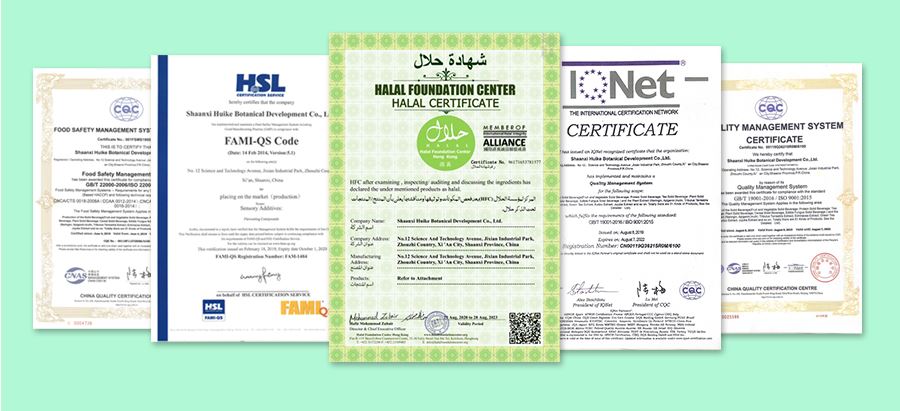 4. Our purpose: provide you product with best quality, excellent service and prompt delivery with over 15 years' production and research experiences in high quality natural ingredients.
5. Rich experiences on export business; the products and services have been widely accepted by clients of USA, Europe and Australia, etc.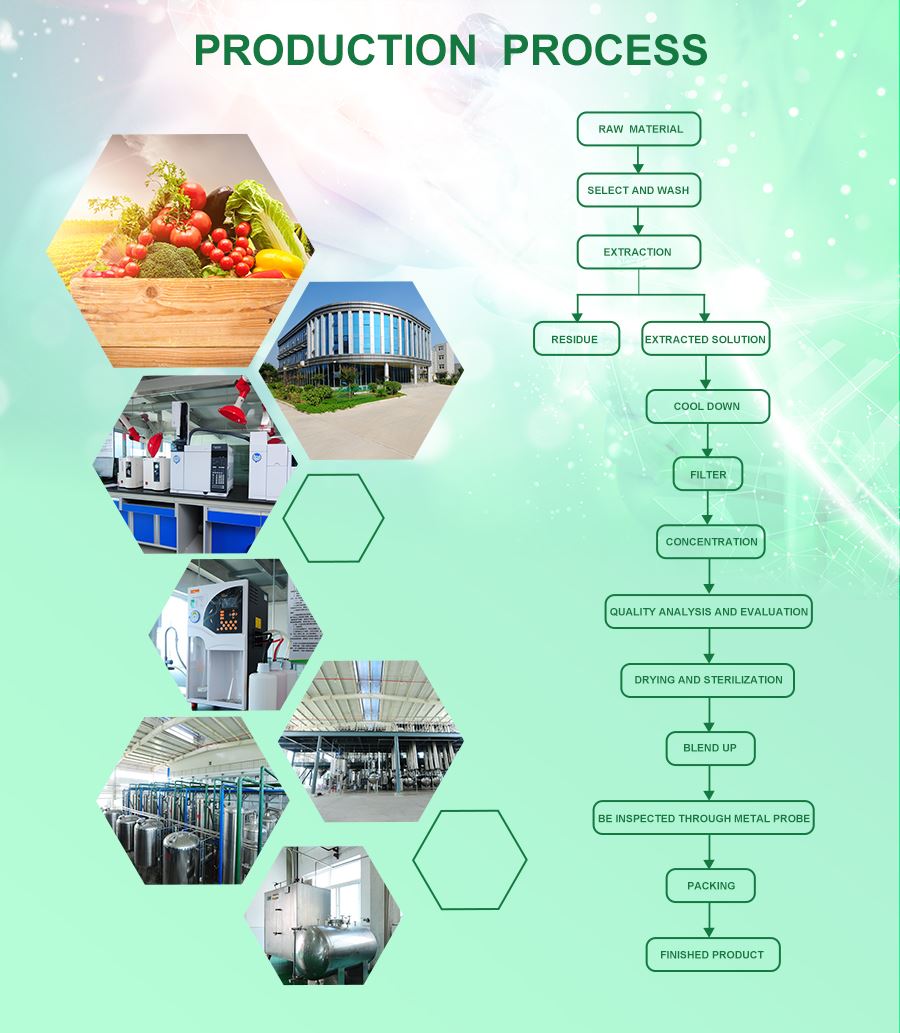 Our Exhibitions
Every year, our team attends many industry related exhibitions around the world, such as CPHI in Shanghai, China and Spain, Vitafood in Switzerland, Engredea/NPEW in the USA, etc.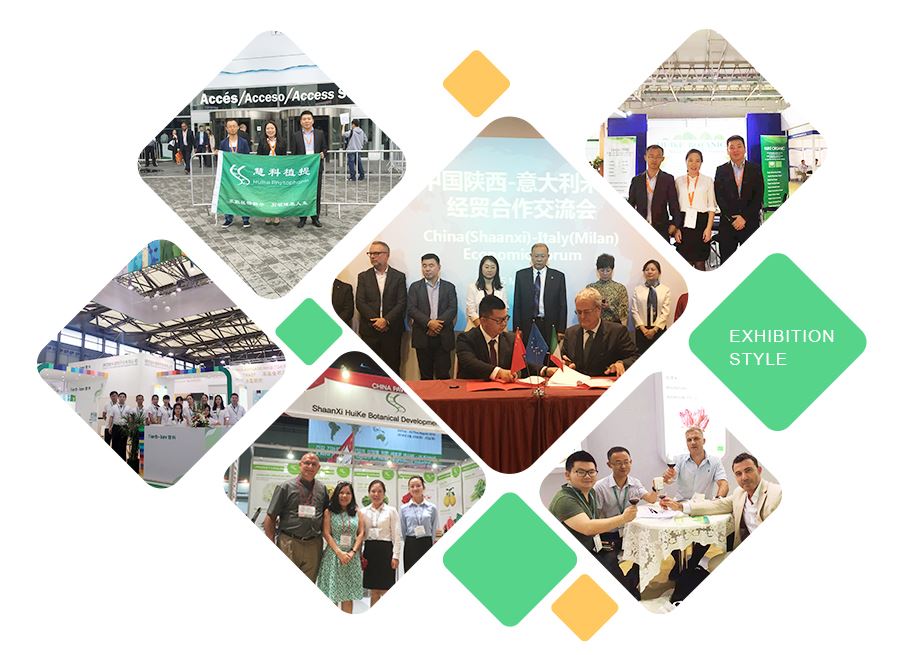 Our main products are freeze-dried fruit, freeze-dried vegetables, high content monomer, herbal medicine and low content monomer.