Product Description
GHK-CU Serum is designed with 99% purification copper tripeptide to against static wrinkles. Whilst, Acetyl Hexapeptide-8 inhibits the formation of dynamic wrinkles. The GHK-CU Serum can tighten the skin and reduces wrinkles caused by smiling, squinting, and other tight movements. It could be used with skin care machine, such as skin needling pen, derma roller for face for smoothing the eye contour, professional led light therapy machine for hair growth.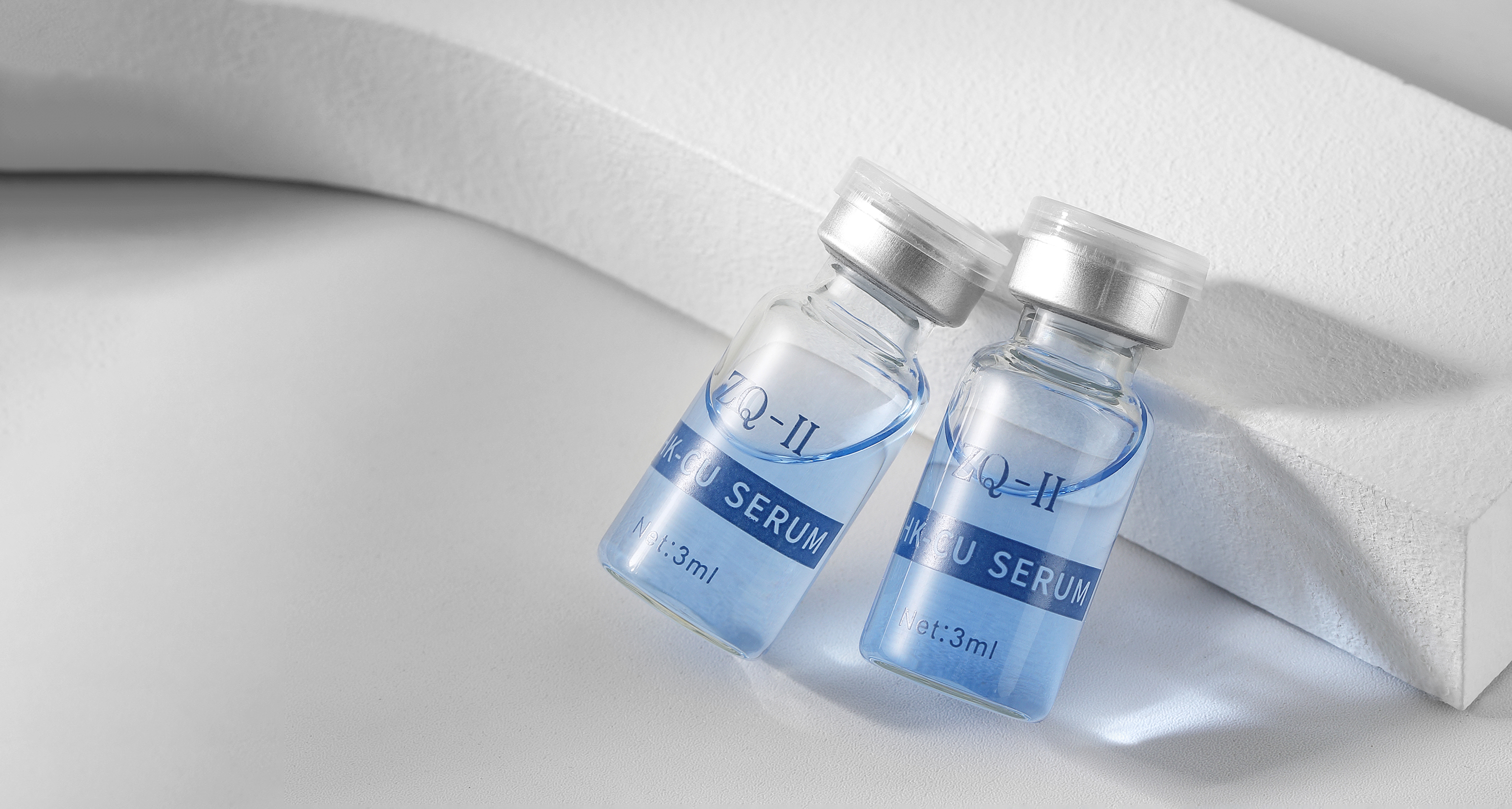 EFFECT
◆ Anti-aging
The blue copper peptide has multiple functions, not only as a messenger, but also with carrying and transporting function.
After Ghk-cu Serum enters the skin, it can stimulate the formation of collagen and elastin, reduce fine lines, and tighten the skin. In addition, it can stimulate the formation of GAGS (glycosaminoglycans). This helps thicken the dermis, thereby reducing sagging and helping to firm the skin. It can make the skin plum, moisturized and full of elasticity. Researchers have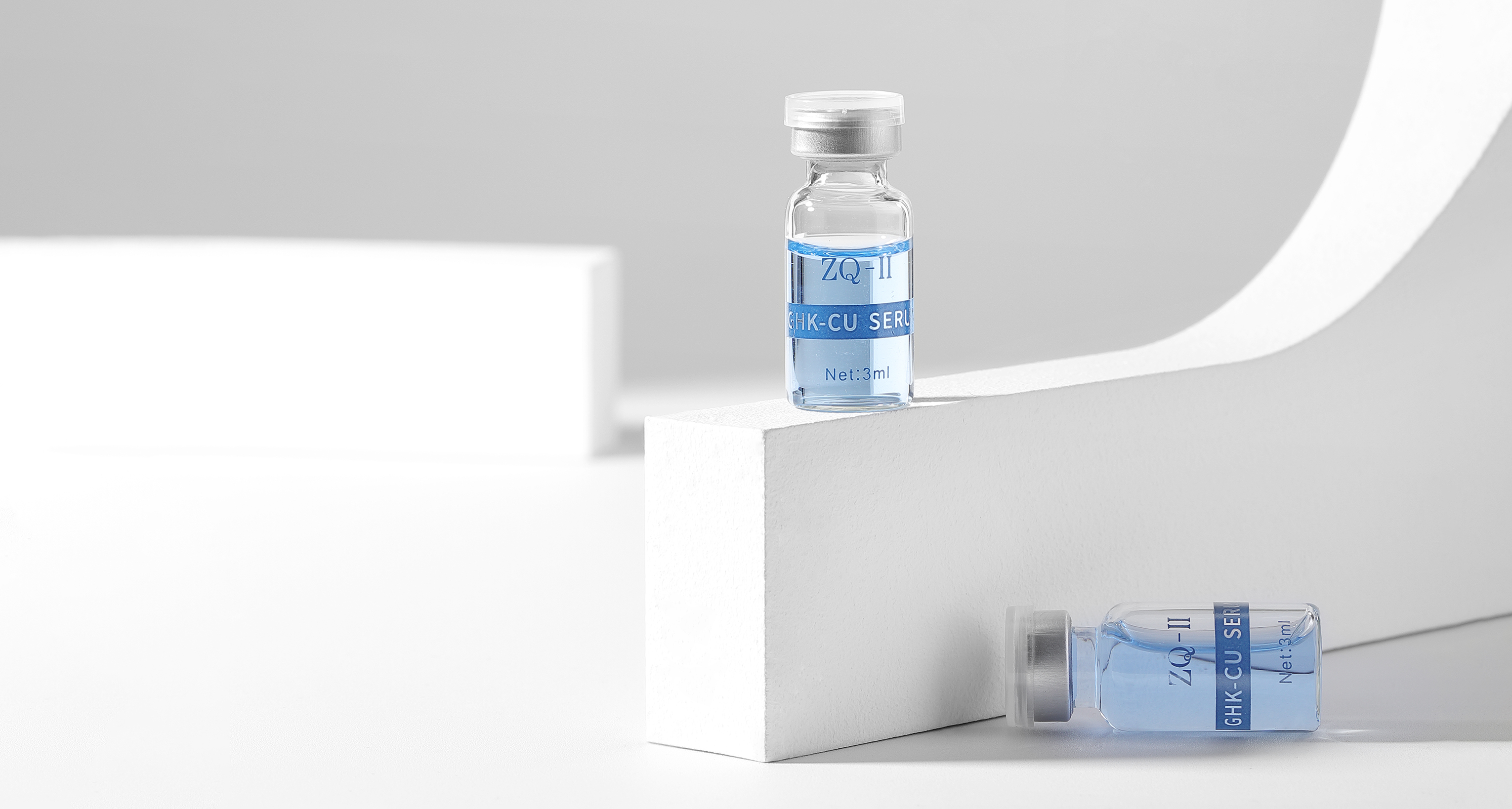 done a lot of research on the anti-aging and wrinkle-removing effects of blue copper peptides. In vitro experiments have shown that its ability to stimulate the synthesis of collagen precursors is stronger than anti-aging ingredients such as retinoic acid and Vitamin C. The anti-aging effect of blue copper peptide is unquestionable, but the wrinkle-removing effect is not as fast as that of Vitamin A. It takes several months to experience the effect. Of course, blue copper peptides are mild, non-irritating, and safe, which are also much better than ingredients such as vitamin A.
◆ Promote still healing, repair damaged skin
In addition to anti-aging, Ghk-cu Serum can promote the growth, division and differentiation of nerve cells and immune-related cells, can effectively promote wound healing and hair growth, and repair damaged skin. Blue copper peptides can inhibit the synthesis of many inflammatory factors and have anti-inflammatory effects.
This is why some businesses recommend using products containing blue copper peptides for post-care after acupuncture clearing and removing acne. There are small wounds on the skin surface. Damaged, sensitive and fragile skin to apply skincare products containing blue copper peptide will effectively repaired.
◆ Antioxidant
The antioxidant effect of Ghk-cu Serum has been confirmed in vitro and animal experiments. By stimulating the enzymatic action of superoxide dismutase, it acts as an effective antioxidant. It can block the formation of reactive oxygen species, remove various peroxides, protect keratinocytes from ultraviolet rays, and block free radical damage to the liver, finally protect the liver. The blue copper peptides can excellently brighten the complexion, refine the skin and prevent skin aging.

BENEFIT
• The killer of static and dynamic wrinkles
• Tightens skin and fine lines over the face
• Hydrating and elastic


KEY INGREDIENTS
Tripeptide- Copper 1

Acetyl Hexapeptide-8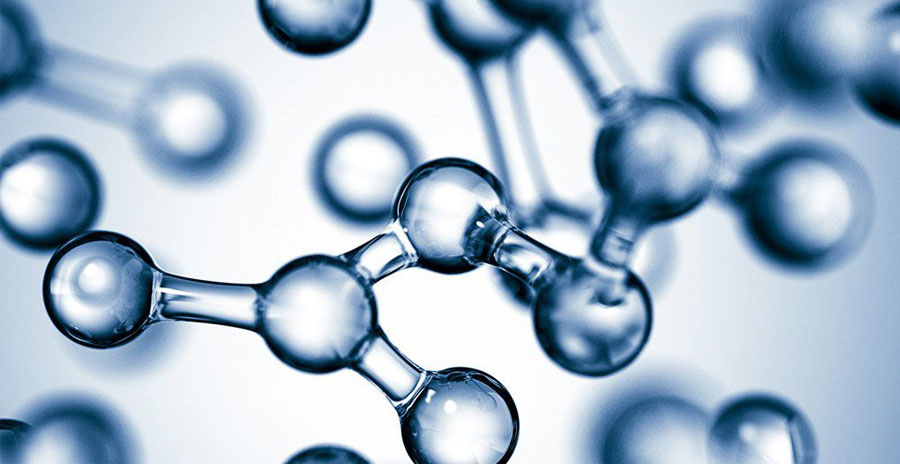 Its effectiveness as a moisturizer is probably hyaluronic acid's best-known use, but it can also help plump the appearance of skin, strengthen the moisture barrier, and promote a more youthful-looking complexion
SUITABLE FOR
All skin types, especial for skin with wrinkles, slack, hydropenic, lacklustre and sensitive
HOW TO USE

For sensitive skin or skin with hormone-dependent, apply proper amount to skin and massage gently till absorbed

MESO Treatment with microneedle, RF, Nano Tips, etc.

Use before anti aging cream, peptide cream
ADVANTAGE


CERTIFICATION
EU CE Certification

FDA Certification

SGS Certification and testing

TUV Certification and testing

NMPA Certification

ISO13485

ISO22716

ISO9000
SPECIALIZE
Skin barrier therapy

Skin cell regeneration

Uplift and firm the eyelids

Eliminate eye wrinkles and expression lines

Smoothen the eye contour

Fade out the signs of fatigue, especially dark cirlces and eye bags

hair regrowth
R&D TECHNOLOGY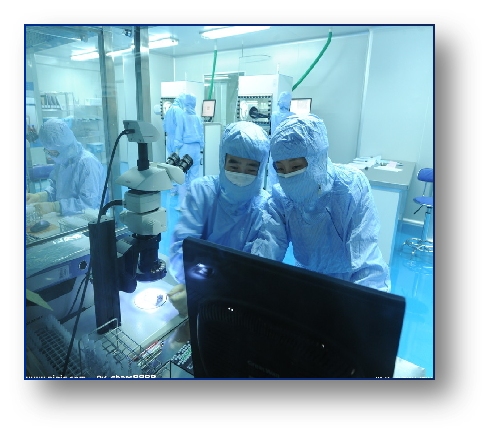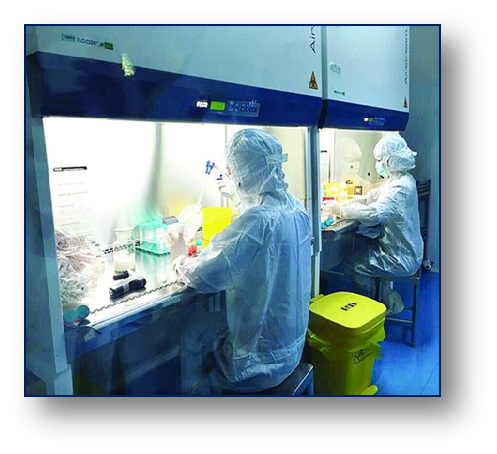 10,000 grade GMP purification workshop

100 grade microbiology laboratory

stem cell laboratory
PRODUCTION PROCESS
SHIPMENT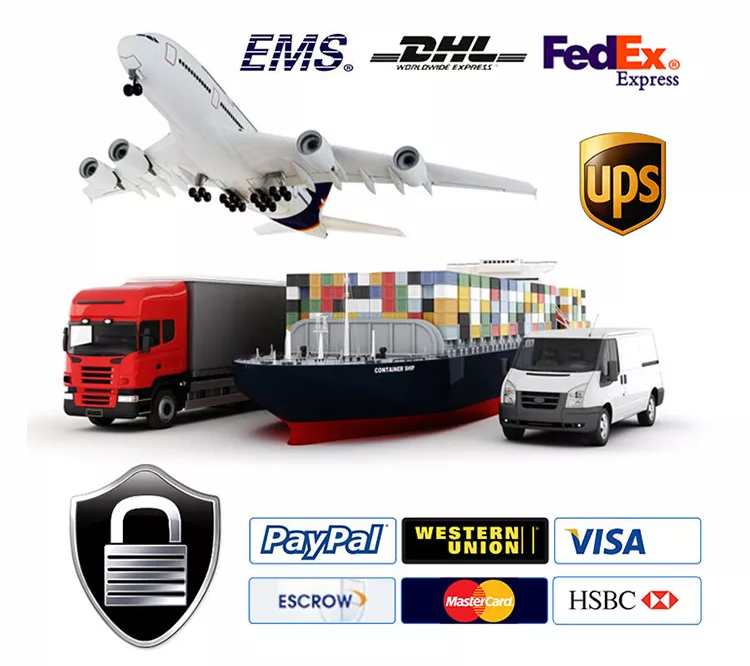 FAQ
Q1: What's the order process?
A1: 1)Inquiry---provide us all clear requirements (total qty and package details).
2)Quotation---official quotation from with all clear specifications from our professional team.
3)Marking Sample --- confirm all quotation details and the final sample.
4)Production---mass production.
5)Shipping---by sea or by air.
Q2: What are the main marketing channels for the skincare products?
A2: Clinics, plastic beauty, hospital dermatology, laser cosmetology, etc
Q3: What is your delivery date?
A3: The delivery day is about 2-3 days after receipt of payment.
Q4: What is your payment terms?
A4: As for the payment terms,it depends on the total amount.
Q5: How do you ship the products?
A5: By Sea ,By Air ,By courier, TNT , DHL, Fedex, UPS Etc. It is up to you .

Q6: What is the average delivery time?
A6: Sample usually takes about 10-20days, depending on product type. Bulk order usually takes about 35 days.

Q7: How would I get a price list for a wholesaler ?
A7: Please e-mail us, and tell us about your market with MOQ for each order. We would send the competitive price list to you ASAP.