Product Description
1.Introduction of Coenzyme Q10 Powder:
Coenzyme Q10 is also known as "ubiquinone", is a fat-soluble biological vitamin substance present in a variety of organisms. Especially in the heart, the content is the highest, is known as "the protection of the heart" and "magic nutrient". Developed countries such as Europe and Macropes have made the content of the coenzyme Q10 in the human body as an important indicator of physical health or not.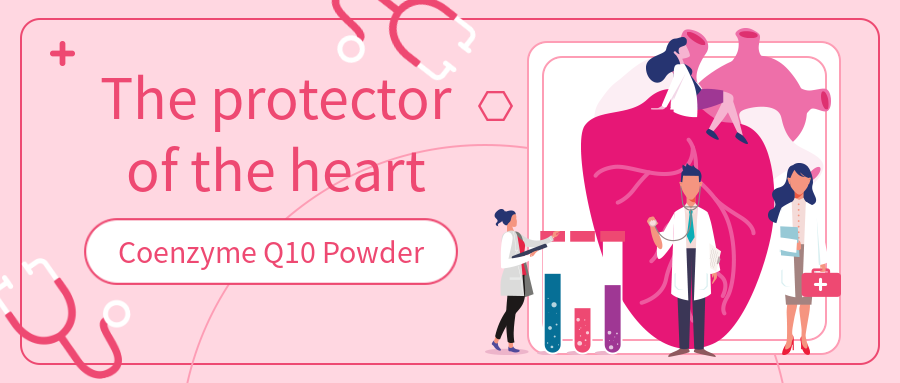 2.Characterstics of Our Coenzyme Q10 Powder:
* Liposome technology package, nanomaterial package technology, more susceptible to human body;
* Microbial fermentation process;
* Non-chemical synthesis is more safer;
3.Why we need to supply Coenzyme Q10 Powder?
The content of Coenzyme Q10 in the boday during different ages.
Coenzyme Q10 is a material similar to vitamin. It is the main element of the cell energy "generator", and most of the human body needs it to be activated.
"Body cells must be involved in coenzyme Q10 when manufacturing energy
---- Nobel Winner: Dr. Peter Mitchell
Coenzyme Q10 is a non-vitious nutrients that have antioxidant functions in the human body, which can eliminate free radicals, maintain the complete and stability of the cell membrane, alleviate the oxidation of low-density lipoprotein (LDL), and help Vitamin E Regeneration, the nutrients that will be eaten, to maximize the maximum ATP, increase the metabolism of myocardium, and improve the efficiency of heartbeat.
4.Function:
* Coenzyme Q10 can improve myocardial function: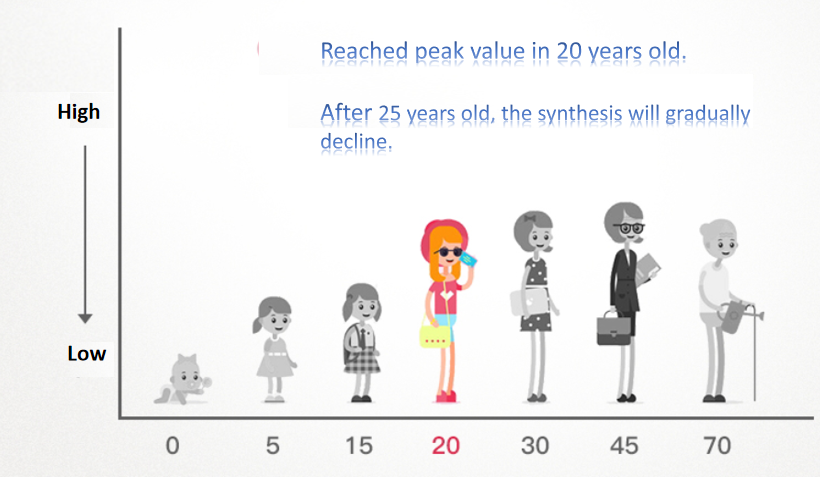 Protect the effect of the heart. The discovery of Coenzyme Q10 is a major breakthrough in cardiac health. It can improve myocardial function, prevent heart failure, and prolong cardiovascular life. All in all, Coenzyme Q10 has a very significant effect on heart health.
* Antioxidant function: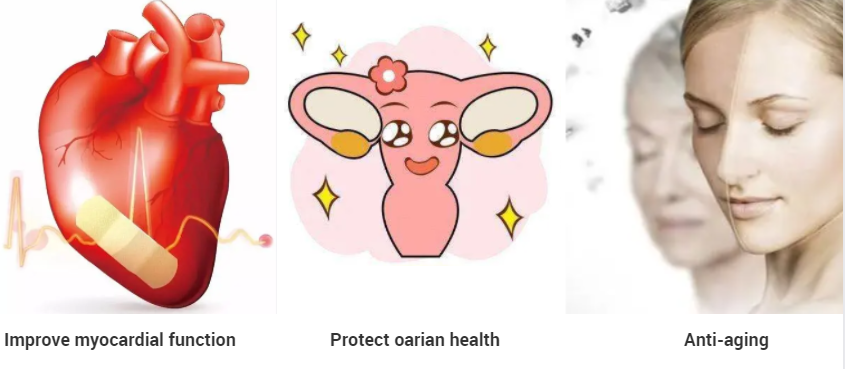 Coenzyme Q10 has the effect of beauty and beauty. Coenzyme Q10 has antioxidant properties and can delay aging. Therefore, it can make cells grow, so that our skin can always protect vitality.
* Coenzyme Q10 protects ovarian health:
The antioxidant capacity of the coenzyme Q10 is 40 times the vitamin E. Therefore, women can resist free radicals by supplementing the coenzyme Q10, increasing the Egg's ATP energy, thereby achieving the role of protecting ovary health.